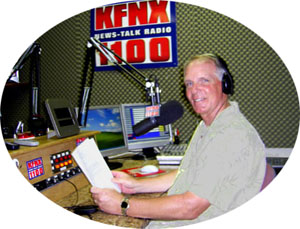 ANNOUNCING!
If I still had my old radio show about natural health, you'd be front and center for me to brag about you to all my listeners.
That's how impressed I am by your dedication to learning about how well you can age naturally.
You've got some serious mojo about your own health education.
I bet, if you were in one of my university classes way-back-when, you'd be sitting in the front row.
So if you're ready (of course you are!), you're going to learn some shocking information about what you must AVOID doing if you really want to keep boosting your healthspan.
It's all in Part 4, which you can download HERE.
After reading that final installment, your longevity toolbox will be complete with the four best strategies I've discovered about staying healthy as long as you can.
Meanwhile (just one more time) …
OUR LONGEVITY COMMUNITY
As I said before, I'm a one-man show here – it's just me.
So please feel free to let me know if you have any questions or comments about anything I've said in my report.
Just contact me directly by email at:
booomerhealthcenter@gmail.com
Or, better yet, I encourage you to share your longevity journey with others on my new Facebook page here:
Boomer Health Center on Facebook
(I'm still not a real big fan of social media. Yet I believe it's the best place where we can build our longevity community.)
I look forward to hearing from you. (Really!)
All the best in natural health,