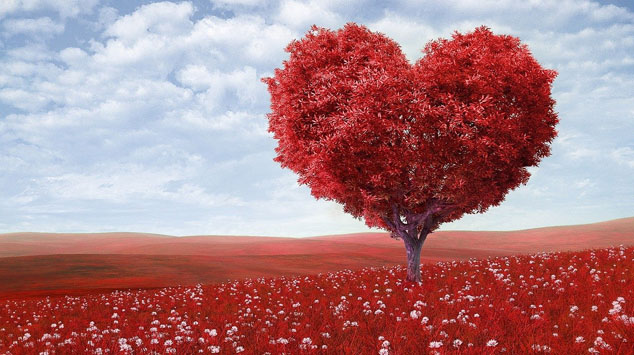 When it comes to age-related heart disease, mainstream medicine has a few things wrong. As usual. The main one is that having heart problems should be expected as we age. This view is just plain cracked. Heart health doesn't go south just because we are aging.
BEFORE READING ON … ARE YOU, LIKE ME, A SENIOR WHO'S INTERESTED IN STAYING HEALTHY FOR YEARS TO COME? IF SO, YOU MIGHT LIKE TO SEE WHAT A SCIENTIST (ME) HAS TO SAY ABOUT HOW TO ACHIEVE IT AT NO EXTRA COST TO YOU, WITHOUT EVEN HAVING TO LEAVE HOME, STARTING HERE: HEALTHY AGING NATURALLY.
Now back to the feature article …
Let's take a look at some of this "age-related" bunk. Then we can see what Mother Nature really has to say about heart health as we age.
How important is this topic? For one thing, heart disease is the #1 cause of death worldwide. In the U.S. this translates to more than 650,000 deaths every year.
Pretty important, I'd say.
Age-Related Heart Disease: Conventional Wisdom
Why is all that bad news so bad?
You may have heard the story about how your physical condition peaks at age 25, then starts sliding downhill forevermore. That's partially true. However, blaming it for all age-related diseases is disingenuous.
The fact is, chronic poor lifestyle choices accelerate the appearance of diseases. They just add up over time. Thus, all this "age-related" nonsense.
Conventional wisdom relies on this model. See what you think below about why you are doomed just because you are getting older. (Following that, you'll see what the real story is, based on Mother Nature.)
The Main Causes of Heart Disease?
Most heart disease revolves around the buildup of plaque in artery walls. It causes blockages in blood flow that lead to heart attacks, strokes, angina, arrhythmias, and heart failure.
The leading government-approved explanation for clogged arteries is the lipid hypothesis. It blames dietary fats (lipids), including cholesterol, as the main cause.
This hypothesis, and the resulting low-fat diet craze, persists in spite of the twisted logic and godawful science backing it up.
The same goes for blood cholesterol levels. Cholesterol is still public enemy #1 for heart disease. This view forms the underpinning of one of the greatest cons in modern medicine.
These are mainstream views espoused, for example, by the American Heart Association.
Maybe the multibillion dollar statin industry has something to do with these views.
Well, duh!
SIDENOTE: Artery clogs do, indeed, consist of some cholesterol. The main substance in them, however, is calcium. So far Big Pharma hasn't come up with drugs to reduce all that nasty calcium. Hmm…I wonder why.
The bottom line from mainstream medicine drives the two worst pieces of advice possible: 1) eat low-fat; and, 2) lower your cholesterol, preferably with prescription drugs.
One highly damaging outcome of this view is the popular low-fat Ornish Diet. This diet has done incalculable harm for many years.
Dr. Mehmet Oz' advice takes its cue here, too. (You'd think a well-respected cardiothoracic surgeon would know better.)
Tools from Mother Nature
Basic human biology reveals how to live for good heart health. Actually, for good health in every respect.
We have a plethora of tools from Mother Nature.
The main principle behind them is living the way humans evolved to live. Fundamentally, this means a living a 24-hour day-night cycle called our circadian rhythm.
At its simplest, this means living in daylight when the sun is up and in darkness when the sun is down.
An indoor lifestyle, replete with artificial lighting (especially after sundown), completely undermines your circadian rhythm.
The result is our current epidemic of modern diseases. Heart disease is just one of them.
At its core, living a circadian mismatch builds chronic inflammation. This is the bugaboo behind all Diseases of Civilization.
SIDENOTE: Years ago I met a cardiologist, Dr. Dwight Lundell, who had performed more than 5,000 open-heart surgeries. Although some of his patients had clogged arteries, the only 100% consistent factor in all of them was inflammation. Ultimately Dr. Lundell discovered that his treatment (i.e., surgery) had no chance for a long-term positive outcome unless he addressed his patients' inflammatory load.
The important question now is, how do you know what your inflammatory load is, other than appearance of disease? Two simple lab tests are good indicators. Here is what you should know about them.
Measuring Your Inflammatory Load
The occurrence of disease is, of course, the clearest indicator of chronic inflammation. Certain blood tests are also predictive, before clinical problems get out of hand.
Two of the most informative lab tests are for high-sensitivity C-reactive protein (HS-CRP) and homocysteine. These tests aren't routinely requested by doctors. You usually have to ask for them. Insurance may pay for them.
If you want to bypass the hassle (and expense) of a doctor's appointment, you can order them yourself from Life Extension.
Lab testing for the right indicators can guide you to better choices and to see how well you are doing – before heart disease can have its way with you.
Preventing inflammation is the key to heart health. The really great news is that, even in the face of any current poor health, reducing your inflammatory load can reverse diseases caused by it.
Good Practices for Heart Health
Living a circadian lifestyle is the foundation. It's just the beginning. Certain dietary styles (foods, eating patterns, etc.) also prevent and reverse heart disease.
A few supplements are also very helpful. Carnosine may be one of the best, based on how it undermines diet-caused inflammation. Most supplements on the market aren't helpful at all, in spite of marketing claims about them.
Weaving your way through all the landmines behind heart disease may seem complicated. However, just keeping these few things in mind will do you a lot of good.
You'll get a much more extensive explanation about how to live a heart-healthy lifestyle in Issue #3 of my Boomer Health Reports. Like all my health reports, it's based on real human biology, not money-driven modern medicine. Go to that link and see what you think.
This is Just the Beginning
The topic of heart health is huge. I've just scratched the surface in this brief blog post. Arm yourself with the best information you can, the sooner the better.
Ultimately, keep in mind that heart disease isn't really age-related. Mindlessly repeating the phrase, "age-related heart disease," is just a bunch of bunk.
It's lifestyle-related.
This put YOU in the driver's seat for your own health. Right where you should be.
All the best in natural health,2>

DISCLAIMER
Statements on this page have not been evaluated by the Food and Drug Administration. Information here is not is not intended to diagnose, treat, cure, or prevent any disease.