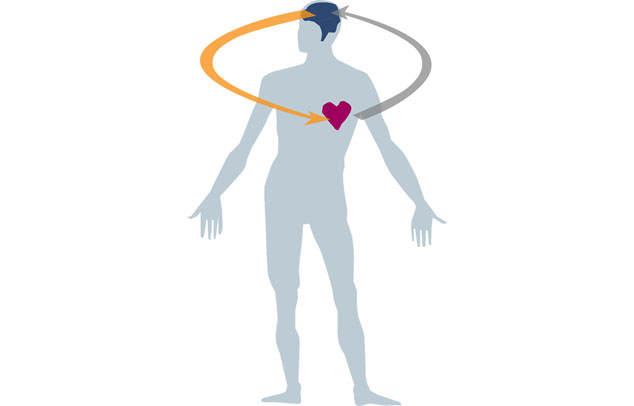 CoQ10 benefits keep nearly every cell in your body running smoothly. Yet you've really got to know about its two forms before selecting a supplement.
Image by julie mcmahon from Pixabay
BEFORE READING ON … ARE YOU, LIKE ME, A SENIOR WHO'S INTERESTED IN STAYING HEALTHY FOR YEARS TO COME? IF SO, YOU MIGHT LIKE TO SEE WHAT A SCIENTIST (ME) HAS TO SAY ABOUT HOW TO ACHIEVE IT AT NO EXTRA COST TO YOU, WITHOUT EVEN HAVING TO LEAVE HOME, STARTING HERE: HEALTHY AGING NATURALLY.
Now back to today's sponsor – CoQ10 benefits…
A Very Important Supplement
Today, I'm diving into the wonderful world of Coenzyme Q10 (aka, what we affectionately call CoQ10). Picture it as a tiny superhero working hard to keep you healthy everywhere it goes in your body.
So, what's the deal with CoQ10? Well, it's a natural antioxidant that kicks some serious fanny in fighting off the effects of aging. Think of it as your own personal anti-aging sidekick! It's been a medical favorite for ages, especially in treating brain and heart issues.
Our bodies do make some CoQ10 on their own, but hey, there's no harm in getting some extra help. Besides, who doesn't want to keep those pesky oxidative stress damages at bay? CoQ10 deficiency has been linked to some not-so-fun conditions like diabetes, cancer, and even cognitive decline.
Now, you might be wondering, "What exactly is CoQ10?" It may sound like bit of scientific jargon, but it's actually a crucial nutrient that works its magic like an antioxidant. When it's in action, we call it ubiquinone or ubiquinol (fancy, huh?).
SIDENOTE: Why did I say 'maybe' in the title of this post? It's because the two forms, ubiquinol and ubiquinone, don't work the same. One is much better than the other. I'll say a bit more about this toward the end of the article.
This mighty nutrient resides in the heart, liver, kidneys, and pancreas, chilling out in our cell's "powerhouse" called mitochondria, where it helps in energy production. You see, CoQ10 is a multitasker; it transports electrons, regulates blood pressure, and even helps enzymes do their jobs.
But don't be fooled by its name; CoQ10 isn't just for show. Our bodies can make some of it on their own, no need for a CoQ10 chef. But hey, if you want to invite some CoQ10 supplements to the party, they come in various forms like capsules, tablets, softgels, and even by IV.
Alright, let's get real here. CoQ10 might be a superhero, but even superheroes have their challenges. As we age, our CoQ10 production takes a dip. Time to call in reinforcements! Older folks and anyone looking for some graceful aging might want to consider CoQ10 supplements.
But hold your horses! Research shows that for most healthy peeps, a mix of natural synthesis and diet should be enough to keep CoQ10 deficiency at bay. However, certain health conditions, like heart disease, might call for some extra CoQ10 love.
Speaking of deficiencies, there are a few factors behind CoQ10 shortages, apart from the sneaky aging process. Chronic diseases, oxidative stress, nutritional deficiencies, and even those pesky statin drugs can mess with our CoQ10 levels.
Now, let's talk perks! One of CoQ10's superpowers is its role in supplying cells with the energy they need. Think of it as the energy production manager inside your cells, making sure everyone is fueled up and ready to go.
And here's the real kicker – CoQ10 is a pro at fighting free radical damage. It's like your personal bodyguard, protecting cells from harm. It even teams up with other nutrients like vitamin C and E to maximize their effects. Talk about teamwork!
Let's not forget CoQ10's love affair with your heart. It's like the heart's little helper, improving circulation and potentially reducing cholesterol levels. It can even lend a hand to those taking statin medications by counteracting their side effects.
Now, don't get me started on its anti-aging powers! CoQ10 is like the fountain of youth, slowing down the effects of aging and keeping your skin looking fabulous. No more worries about wrinkles and loss of elasticity!
Wait, there's more! CoQ10 might just have a role in preventing and fighting cancer too. Its antioxidant prowess and ability to maintain proper pH levels could be why it reduces cancer risk in some cases.
And let's not forget about the brain! CoQ10 can be a hero for those with cognitive impairments, potentially slowing down deterioration and improving brain function. Parkinson's and Alzheimer's, watch out!
Gentlemen, listen up! CoQ10 might also be your secret weapon for improved fertility. It can give your swimmers a boost and even help treat certain male infertility issues.
Alright, it's time to salute CoQ10, our all-star superhero for brain and heart health. It may sound a bit science-y, but it's just what the doctor ordered for staying in tip-top shape. Keep those cells energized and protected, and you'll be feeling super!
Now, before I wrap up on CoQ10 benefits, here's a little tip – CoQ10 is found in some awesome foods too! Think grass-fed beef, herring, rainbow trout, broccoli, oranges, and more. But if you want a real CoQ10 boost, consider those supplements for an extra punch.
Heads Up on CoQ10 Supplements
ubiquinone, the more common form in supplements But let's face it, absorbing it is like trying to catch a slippery fish with your bare hands. Only a tiny 4% of it actually reaches your bloodstream, making it less effective than we'd like.
And here's the catch – once you finally got some CoQ10 inside you, it has to go through a whole transformation process to become the supercharged form called ubiquinol. But guess what? As we age, our ability to do this conversion decreases, leaving us with lower CoQ10 levels and missing out on its fantastic benefits.
And don't get me started on statin medications. Those sneaky drugs not only lower cholesterol.They also snatch away our CoQ10 levels. Talk about a double whammy!
The key to all the CoQ10 benefits mentioned here is what form works best. Ultimately, it's the reduced form, ubiquinol. Not the oxidized form, ubiquinone. For comparison, a mere 100 mg of ubiquinol can give you the same CoQ10 boost as 800 mg of ubiquinone.
Getting ubiquinol is more like the turbocharger for your body!
The studies are mind-blowing – ubiquinol raises CoQ10 blood levels by a whopping 62%, and in some cases, even 11 times higher than ubiquinone! Imagine having those high natural CoQ10 levels in your heart, brain, and organs.
And here's the best part – you don't need to take huge doses to get these amazing results. Ubiquinol does the job faster and more efficiently, even for those who struggle with CoQ10 conversion due to age or illness.
So, if you want to revitalize your body with the power of CoQ10 benefits, say hello to ubiquinol and watch your heart, brain, and muscles thank you with a surge of vitality!
By the way, just do a little math here. Ubiquinol supplements, which are 8-times more bioavailable than ubiquinone supplements, cost on average about 3 times more.
Three times the cost for eight times the availability to your body.
Sounds like a pretty good trade-off to me.
'Nuff said.
Comments or Questions?
I'd love to hear from you. This and every other post here provides a comment section at the end of the post, exactly for that purpose.
So, by all means, leave me your thoughts.
I promise I'll respond in real English, not 'science' (at least not TOO much!).
I would be especially grateful if you point out any flaws in my logic, factual errors, or ordinary typos. (I'll give you a little 'huzzah' in my heart.)
Then I'll get back to you as soon as I can.
References
Acosta MJ, Vazquez Fonseca L, Desbats MA, Cerqua C, Zordan R, Trevisson E, Salviati L. Coenzyme Q biosynthesis in health and disease. Biochim Biophys Acta. 2016 Aug;1857(8):1079-1085. doi: 10.1016/j.bbabio.2016.03.036. Epub 2016 Apr 7. PMID: 27060254. https://pubmed.ncbi.nlm.nih.gov/27060254/
Alehagen U, Aaseth J, Alexander J, Johansson P. Still reduced cardiovascular mortality 12 years after supplementation with selenium and coenzyme Q10 for four years: A validation of previous 10-year follow-up results of a prospective randomized double-blind placebo-controlled trial in elderly. PLoS One. 2018 Apr 11;13(4):e0193120. doi: 10.1371/journal.pone.0193120. PMID: 29641571; PMCID: PMC5894963. https://pubmed.ncbi.nlm.nih.gov/29641571/
Crane FL. Biochemical functions of coenzyme Q10. J Am Coll Nutr. 2001 Dec;20(6):591-8. doi: 10.1080/07315724.2001.10719063. PMID: 11771674. https://pubmed.ncbi.nlm.nih.gov/11771674/
Ernster L, Dallner G. Biochemical, physiological and medical aspects of ubiquinone function. Biochim Biophys Acta. 1995 May 24;1271(1):195-204. doi: 10.1016/0925-4439(95)00028-3. PMID: 7599208. https://pubmed.ncbi.nlm.nih.gov/7599208/
Fazakerley DJ, Chaudhuri R, Yang P, Maghzal GJ, Thomas KC, Krycer JR, Humphrey SJ, Parker BL, Fisher-Wellman KH, Meoli CC, Hoffman NJ, Diskin C, Burchfield JG, Cowley MJ, Kaplan W, Modrusan Z, Kolumam G, Yang JY, Chen DL, Samocha-Bonet D, Greenfield JR, Hoehn KL, Stocker R, James DE. Mitochondrial CoQ deficiency is a common driver of mitochondrial oxidants and insulin resistance. Elife. 2018 Feb 6;7:e32111. doi: 10.7554/eLife.32111. PMID: 29402381; PMCID: PMC5800848. https://pubmed.ncbi.nlm.nih.gov/29402381/
Fragaki K, Chaussenot A, Benoist JF, Ait-El-Mkadem S, Bannwarth S, Rouzier C, Cochaud C, Paquis-Flucklinger V. Coenzyme Q10 defects may be associated with a deficiency of Q10-independent mitochondrial respiratory chain complexes. Biol Res. 2016 Jan 8;49:4. doi: 10.1186/s40659-015-0065-0. PMID: 26742794; PMCID: PMC4705639. https://pubmed.ncbi.nlm.nih.gov/26742794/
Hargreaves IP. Coenzyme Q10 as a therapy for mitochondrial disease. Int J Biochem Cell Biol. 2014 Apr;49:105-11. doi: 10.1016/j.biocel.2014.01.020. Epub 2014 Feb 2. PMID: 24495877. https://pubmed.ncbi.nlm.nih.gov/24495877/
Henchcliffe C, Beal MF. Mitochondrial biology and oxidative stress in Parkinson disease pathogenesis. Nat Clin Pract Neurol. 2008 Nov;4(11):600-9. doi: 10.1038/ncpneuro0924. PMID: 18978800. https://pubmed.ncbi.nlm.nih.gov/18978800/
Hernández-Camacho JD, Bernier M, López-Lluch G, Navas P. Coenzyme Q10 Supplementation in Aging and Disease. Front Physiol. 2018 Feb 5;9:44. doi: 10.3389/fphys.2018.00044. PMID: 29459830; PMCID: PMC5807419. https://pubmed.ncbi.nlm.nih.gov/29459830/
Johansson P, Dahlström Ö, Dahlström U, Alehagen U. Improved Health-Related Quality of Life, and More Days out of Hospital with Supplementation with Selenium and Coenzyme Q10 Combined. Results from a Double Blind, Placebo-Controlled Prospective Study. J Nutr Health Aging. 2015 Nov;19(9):870-7. doi: 10.1007/s12603-015-0509-9. PMID: 26482687. https://pubmed.ncbi.nlm.nih.gov/26482687/
Mohr D, Bowry VW, Stocker R. Dietary supplementation with coenzyme Q10 results in increased levels of ubiquinol-10 within circulating lipoproteins and increased resistance of human low-density lipoprotein to the initiation of lipid peroxidation. Biochim Biophys Acta. 1992 Jun 26;1126(3):247-54. doi: 10.1016/0005-2760(92)90237-p. PMID: 1637852. https://pubmed.ncbi.nlm.nih.gov/1637852/
Navas P, Villalba JM, de Cabo R. The importance of plasma membrane coenzyme Q in aging and stress responses. Mitochondrion. 2007 Jun;7 Suppl:S34-40. doi: 10.1016/j.mito.2007.02.010. Epub 2007 Mar 16. PMID: 17482527. https://pubmed.ncbi.nlm.nih.gov/17482527/
Negida A, Menshawy A, El Ashal G, Elfouly Y, Hani Y, Hegazy Y, El Ghonimy S, Fouda S, Rashad Y. Coenzyme Q10 for Patients with Parkinson's Disease: A Systematic Review and Meta-Analysis. CNS Neurol Disord Drug Targets. 2016;15(1):45-53. doi: 10.2174/1871527314666150821103306. PMID: 26553164. https://pubmed.ncbi.nlm.nih.gov/26553164/
Overvad K, Diamant B, Holm L, Holmer G, Mortensen SA, Stender S. Coenzyme Q10 in health and disease. Eur J Clin Nutr. 1999 Oct;53(10):764-70. doi: 10.1038/sj.ejcn.1600880. PMID: 10556981. https://pubmed.ncbi.nlm.nih.gov/10556981/
Schmelzer C, Kubo H, Mori M, Sawashita J, Kitano M, Hosoe K, Boomgaarden I, Döring F, Higuchi K. Supplementation with the reduced form of Coenzyme Q10 decelerates phenotypic characteristics of senescence and induces a peroxisome proliferator-activated receptor-alpha gene expression signature in SAMP1 mice. Mol Nutr Food Res. 2010 Jun;54(6):805-15. doi: 10.1002/mnfr.200900155. PMID: 19960455. https://pubmed.ncbi.nlm.nih.gov/19960455/
Singh RB, Niaz MA, Kumar A, Sindberg CD, Moesgaard S, Littarru GP. Effect on absorption and oxidative stress of different oral Coenzyme Q10 dosages and intake strategy in healthy men. Biofactors. 2005;25(1-4):219-24. doi: 10.1002/biof.5520250127. PMID: 16873950. https://pubmed.ncbi.nlm.nih.gov/16873950/
Sohal RS, Kamzalov S, Sumien N, Ferguson M, Rebrin I, Heinrich KR, Forster MJ. Effect of coenzyme Q10 intake on endogenous coenzyme Q content, mitochondrial electron transport chain, antioxidative defenses, and life span of mice. Free Radic Biol Med. 2006 Feb 1;40(3):480-7. doi: 10.1016/j.freeradbiomed.2005.08.037. Epub 2005 Nov 9. PMID: 16443163; PMCID: PMC2834650. https://pubmed.ncbi.nlm.nih.gov/16443163/
Tian G, Sawashita J, Kubo H, Nishio SY, Hashimoto S, Suzuki N, Yoshimura H, Tsuruoka M, Wang Y, Liu Y, Luo H, Xu Z, Mori M, Kitano M, Hosoe K, Takeda T, Usami S, Higuchi K. Ubiquinol-10 supplementation activates mitochondria functions to decelerate senescence in senescence-accelerated mice. Antioxid Redox Signal. 2014 Jun 1;20(16):2606-20. doi: 10.1089/ars.2013.5406. Epub 2013 Dec 14. PMID: 24124769; PMCID: PMC4025630. https://pubmed.ncbi.nlm.nih.gov/24124769/
Yoritaka A, Kawajiri S, Yamamoto Y, Nakahara T, Ando M, Hashimoto K, Nagase M, Saito Y, Hattori N. Randomized, double-blind, placebo-controlled pilot trial of reduced coenzyme Q10 for Parkinson's disease. Parkinsonism Relat Disord. 2015 Aug;21(8):911-6. doi: 10.1016/j.parkreldis.2015.05.022. Epub 2015 May 29. PMID: 26054881. https://pubmed.ncbi.nlm.nih.gov/26054881/
All the best in natural health,

DISCLAIMER
Statements on this page have not been evaluated by the Food and Drug Administration. Information here is not is not intended to diagnose, treat, cure, or prevent any disease.
This site contains affiliate links to products.
I may receive a commission for purchases made through those links.
This doesn't change the cost to you.