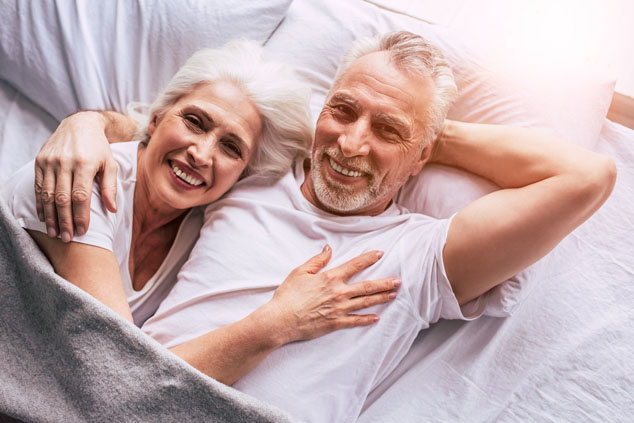 Healthy aging is an option for everyone. The key is knowing how to get Mother Nature's tools working for you.
Image by Brandon Roberts from Pixabay
BEFORE READING ON … ARE YOU, LIKE ME, A SENIOR WHO'S INTERESTED IN STAYING HEALTHY FOR YEARS TO COME? IF SO, YOU MIGHT LIKE TO SEE WHAT A SCIENTIST (ME) HAS TO SAY ABOUT HOW TO ACHIEVE IT AT NO EXTRA COST TO YOU, WITHOUT EVEN HAVING TO LEAVE HOME, STARTING HERE: HEALTHY AGING NATURALLY.
Now back to the feature article …
Here's some great news for you:
You already have all the tools you need for living a long and healthy life.
All you have to do is find out what they are and how to use them.
And that's easier than ever.
The Blueprint
The best way for understanding what this means is illustrated in the experience of "Ms. X."
(Not her real name, of course.)
Ms. X was aging fast – way too fast for the number of years she'd already been on this planet.
She was a former smoker and drinker.
Her blood pressure was creeping up.
She was overweight.
Her joints were getting creakier every year.
She had the growth hormone levels of an 80-year-old – when she was only 42!
Unsurprisingly, she was taking a number of prescription medications.
She was getting old before her time.
On top of all that, her family health history wasn't inspiring.
Her family tree was sprinkled with diabetes, allergies, heart disease, neurological disorders, and senility.
That was three decades ago, when the 'anti-aging' movement was starting to pick up steam.
Ms. X was smart (and still is). She paid attention to new developments in what might now be called 'functional medicine'.
She began by doing thorough research of published studies.
And – BOY! – did she find a treasure trove of research on just exactly what she could do to stop herself from aging so fast.
Her focus was on the best natural strategies for rejuvenating her 'old' metabolism.
It led her to discovering the six most important natural healing factors underlying health and longevity.
What happened when she began applying them was amazing.
By all health measures, she now lives in a much more youthful body at age 72 than she had at age 42.
She enjoys lower than average blood pressure, resting heart rate, fasting blood sugar and insulin levels, cholesterol, triglycerides, and body fat percentage.
Her functional strength, lung capacity, and cardiac capacity are now all better than those of an average 40-year-old.
At an age when many in her age group are slowing down, Ms. X is busier than ever. She can snow ski down the steepest slopes, climb to the top of the mast on her own sailboat, and keep up with the 30-year-olds in her bicycling club.
Ms. X is now the poster child for anti-aging.
Music to My Ears
Ms. X's story seemed to be directed right at me. We're both about the same age. We both had so-called 'age-related' health issues. We both sought natural ways to slow down and even reverse our symptoms of rapid aging.
Now, because of her story, I also enjoy better health than I've seen in many years.
Already:
My blood pressure has dropped.
My fasting blood sugar has gone down.
My body fat percentage has decreased.
My muscle tone has improved.
The skin on my cheeks has became rosy again.
And maybe my favorite result: I dropped 40 pounds the right way, so that I never have to worry about my weight again.
In other words, my personal youth movement is right on track.
And it keeps getting better.
More than ever, I'm confident about staying healthy for many more years to come.
It's a wonderful feeling.
It's a feeling that you and all my fellow seniors can and should have.
All the best in natural health,

DISCLAIMER
Statements on this page have not been evaluated by the Food and Drug Administration. Information here is not is not intended to diagnose, treat, cure, or prevent any disease.